Tailor-made SEO packages for businesses of all sizes, targets, and industries:
Starter
For small businesses that just want the basics.
Small Business
For small businesses looking to realize their organic potential.
Professional
For large businesses with deep websites looking for a serious SEO campaign.
Enterprise
For large-scale business ventures seeking extensive organic results.

Keyword Optimization
Ensure quality traffic to your website by identifying and targeting highly relevant keywords.

Mobile SEO
Ensure your website properly addresses the complex demands of the growing mobile population.

SEO Recovery
Recover from pre-existing SEO penalties while complying with best practices and abiding by webmaster guidelines.

Local SEO
Increase your website's visibility where it counts by focusing SEO efforts on a specific local region.

Natural Link Building
Build your website's authority with quality backlinks from trusted domains.

Social Media
Realize your full SEO potential by including social media tactics and growing your organic acquisition channels.

Digital Marketing Strategy
Leverage tailored online strategies proven to be effective across hundreds of business verticals.

Conversion Optimization
Capitalize on your organic traffic with strategic website adjustments geared to generate sales and leads.

Paid Advertising
Dominate the search results by augmenting your organic search listings with paid advertising.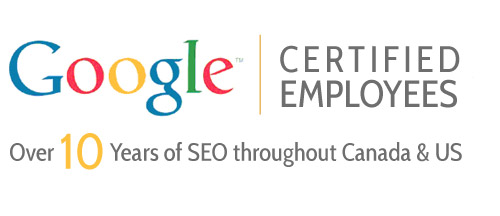 7 Reasons Our Clients Love Us:
Google Certified Professionals
Transparent & In-depth Reporting
Month to Month Contract Options
Friendly & Professional Correspondence
Dedicated Account Managers
Affordable SEO Packages
100% Local Vancouver Employees
What Strategy Does Your Business Need?
Let us give you our thoughts by scheduling your free SEO assessment.
Book Your Free Assessment